By Joe Lueck, AHA! Secretary
On March 12th, 2020, the members of AHA! held their first general meeting of the year at the Museum of Fine Arts, Houston. MFAH archivists Marie Wise and Stratton Meyer graciously hosted the event, and offered a tour of the MFAH archives' new space in the institution's administration building at 5100 Montrose Boulevard.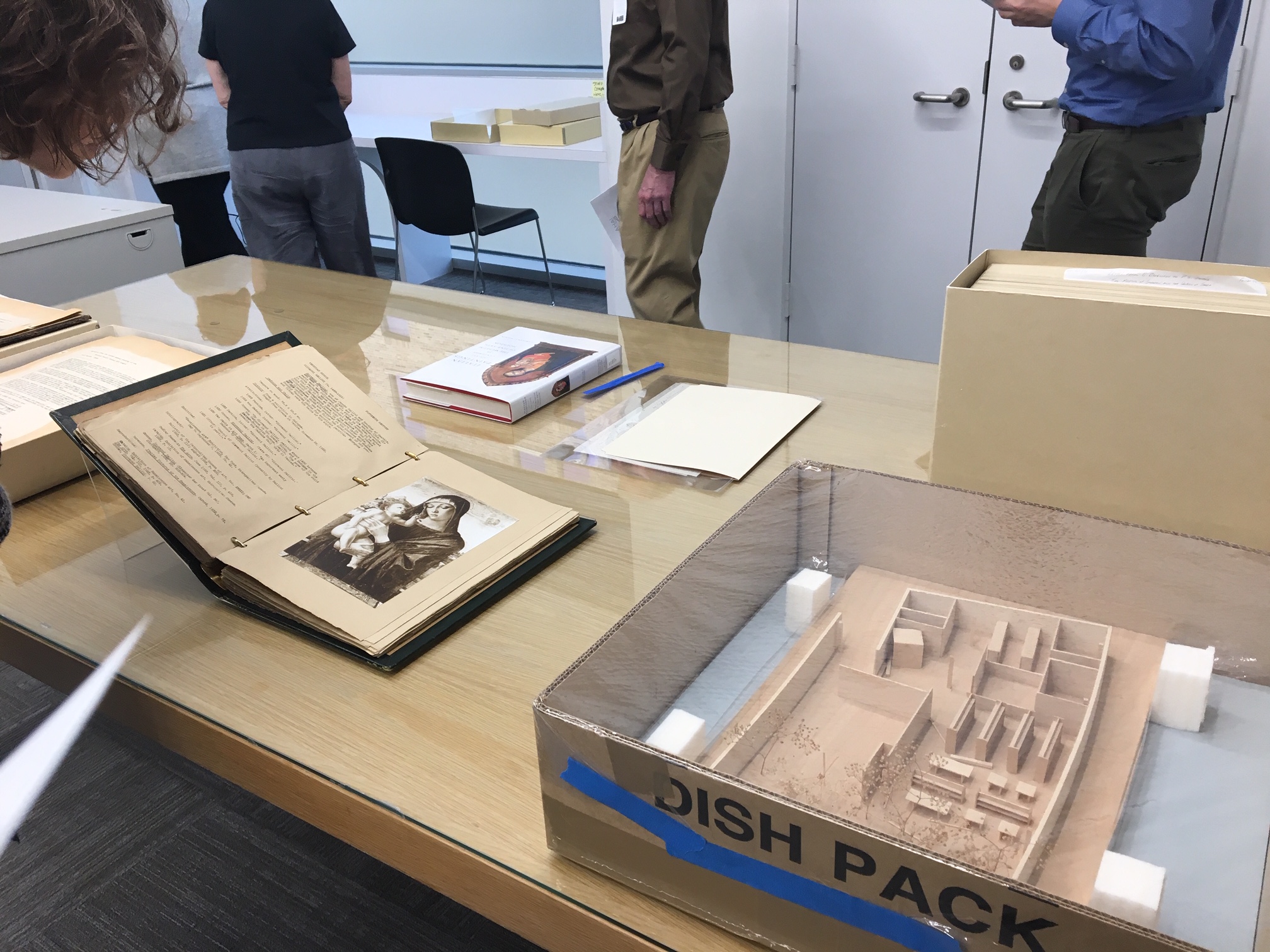 Under the care of Wise and Meyer, the MFAH archives have reopened for research following a three year closure. The collections include institutional records and manuscript collections from affiliated and local artists, documenting over one hundred years of institutional and local history. Traffic in the reading room has been consistent since reopening, as researchers from inside and outside the MFAH dig into the archives' rich historical and cultural resources.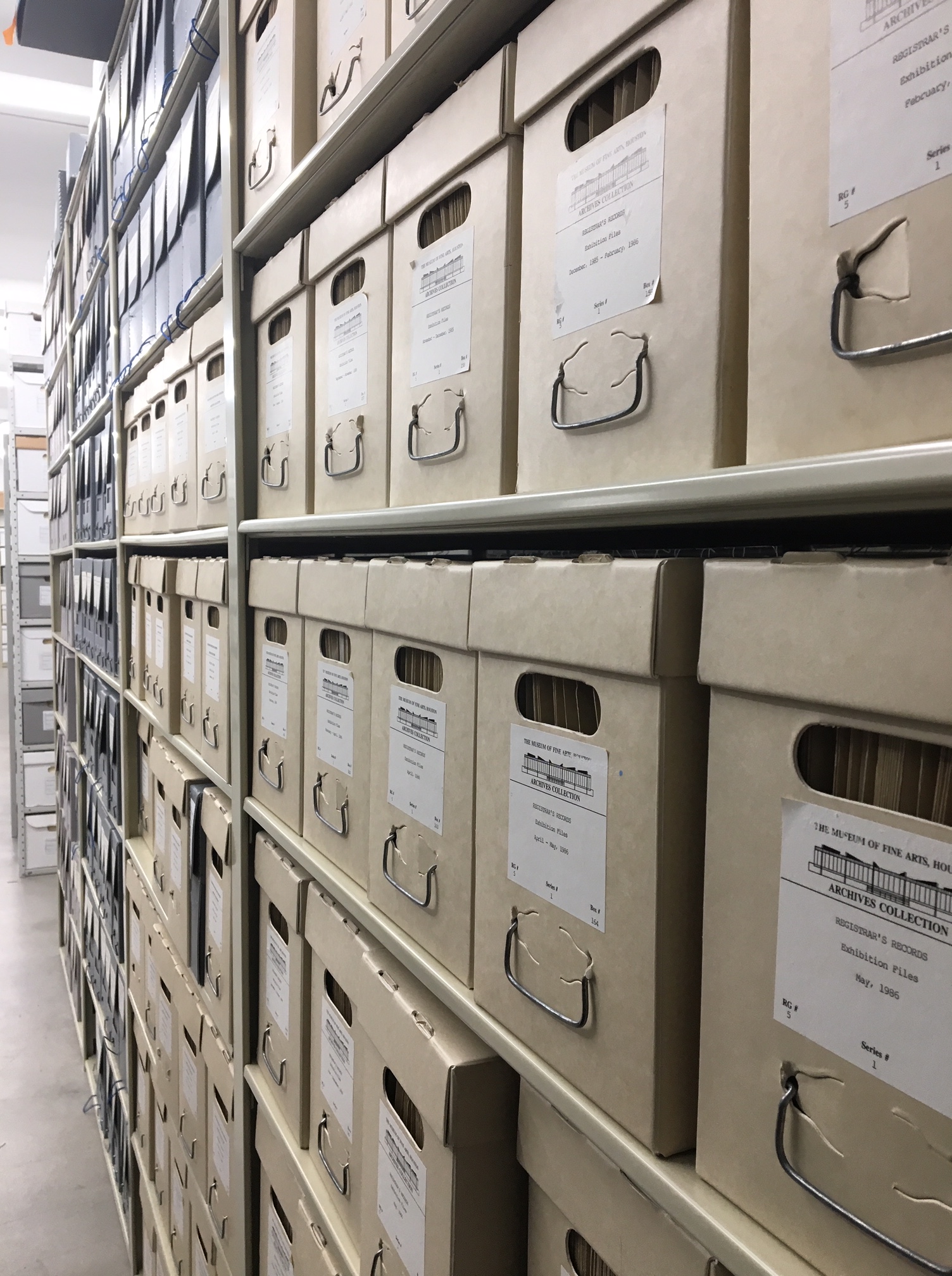 Wise and Meyer worked creatively to configure shelving in the new space, making the most of the former studio spaces now available for archival storage. Using a color coordination system, the archivists deftly managed the move of collection material from two offsite storage locations outside the 610 loop to the museum's main campus.
Thanks again to the MFAH, Marie, and Stratton for hosting! Visit the MFAH Archives website for more information about hours, available resources, and collections.